EGYM Success Story: Fued Demni successfully digitizes his clever fit clubs
Owner Fued Demni Successfully Digitalizes His clever fit Gyms
Fued Demni, also known as Mike, owns four clever fit studios in Hesse, Germany. Since 2021, he has been equipping them with EGYM's Digital Fitness Floor, achieving further growth, more members and higher revenues. With a new rate structure, he was able to increase the more expensive black label membership by 20-30% and reduce the dropout rate.
Share
Gyms
clever fit gyms in Hesse, Germany with the Digital Fitness Floor
Membership fee
20-30% increase in Black Label quota through EGYM
Acceptance
of members with the '30 day-EGYM trial' upgrade to Black Label
Challenge: Future-Proofing
Mike Fued Demni opened the first ever clever fit gym in Hesse in 2010. Since then, he has been expanding steadily and is now managing director of four clever fit gyms, including the new studio in Wiesbaden-Nordenstadt built in 2021. For success, continuous modernization is necessary, which is also close to Mike's heart: "I'm very interested in digitalization, robotization and artificial intelligence. In addition, a presentation on how we can future-proof our companies gave me the idea that I needed to digitize my gyms. At the first contact with Philipp Roesch-Schlanderer from EGYM, it was clear to me: this is exactly what we need."
Mike has been implementing the Digital Fitness Floor with the EGYM ecosystem in his gyms since 2021. "But just putting the equipment in the gym isn't enough by itself. The success depends on the work in the studio, on the preparation and the involvement and introduction of the instructors and staff. And, of course, on communication and the right wording, and that's where EGYM is very fit. Because you have to convince the members."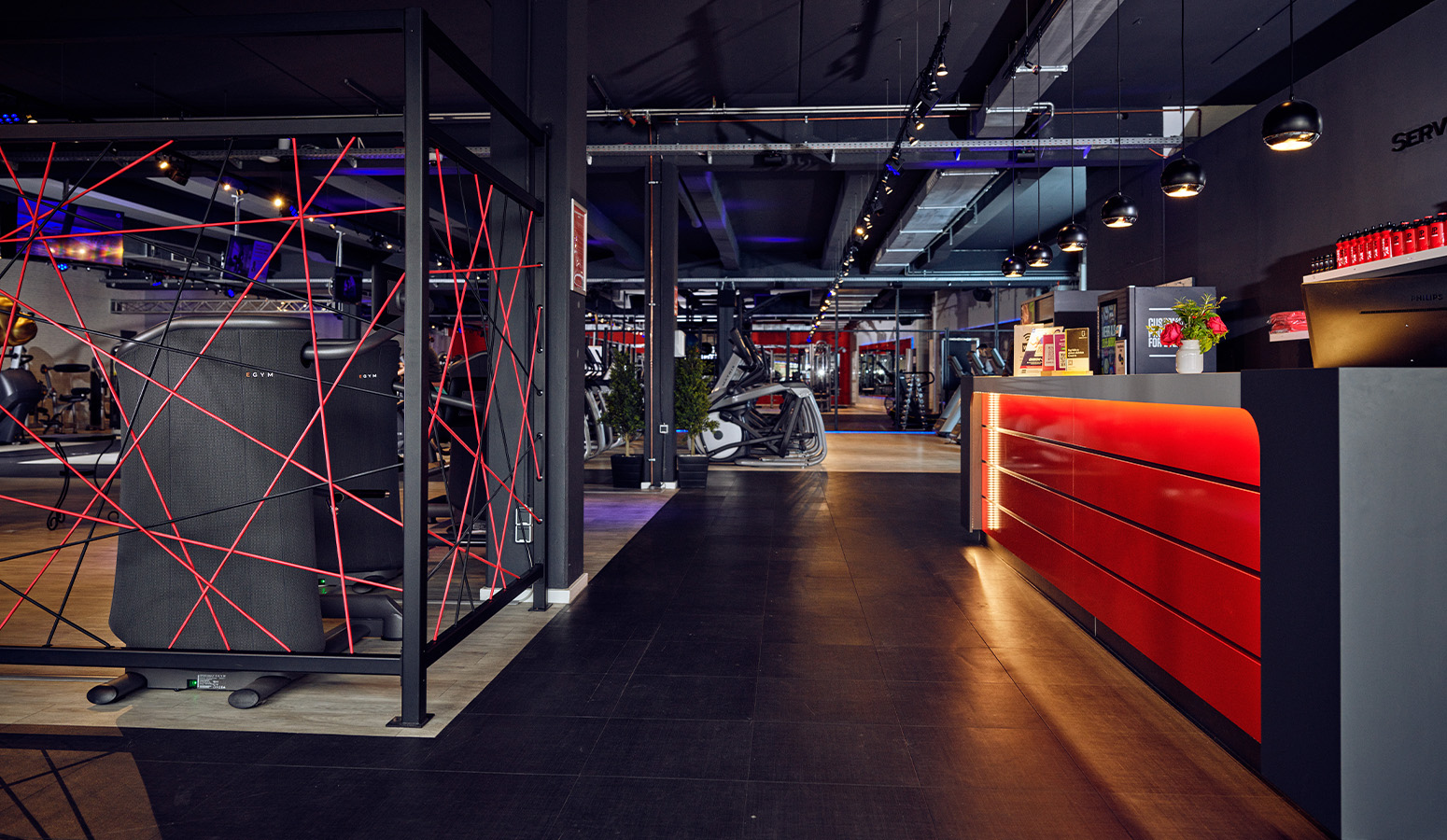 Measurable Training and Better Training Progress
The members and their satisfaction are of course the focus in order to be successful with a gym. Mike sees the big advantages of EGYM in that the workout is possible for everyone, it is measurable, concrete results are visible, and the workout is effective.
"I've gained new people with different needs as members because they feel more confident with the technology that goes into EGYM. And with the measurable workout and results, you can convince young people.
For our customers, it's a WOW effect when they sit down on the EGYM Smart Strength equipment and it automatically adjusts to them - with individual training programs. That means you don't have to think when you train. You train in different phases that renew themselves automatically and you no longer train on a plateau. This is the only way to make progress.
In addition, you no longer have to rely on the instructor or his individual preferences. Because on the EGYM machines are scientifically based training methods and training programs stored, which are individually adapted to the member, renew themselves automatically and thus bring the best results for the members. Because the machine doesn't make mistakes.The big AHA effect for members also comes with tracking and measuring results.
I see the big advantage of EGYM is the fact that you have more effect with less stimulus, which means that training twice a week is enough because exactly the right stimulus is set for the muscles. You don't have to lift weights five times a week."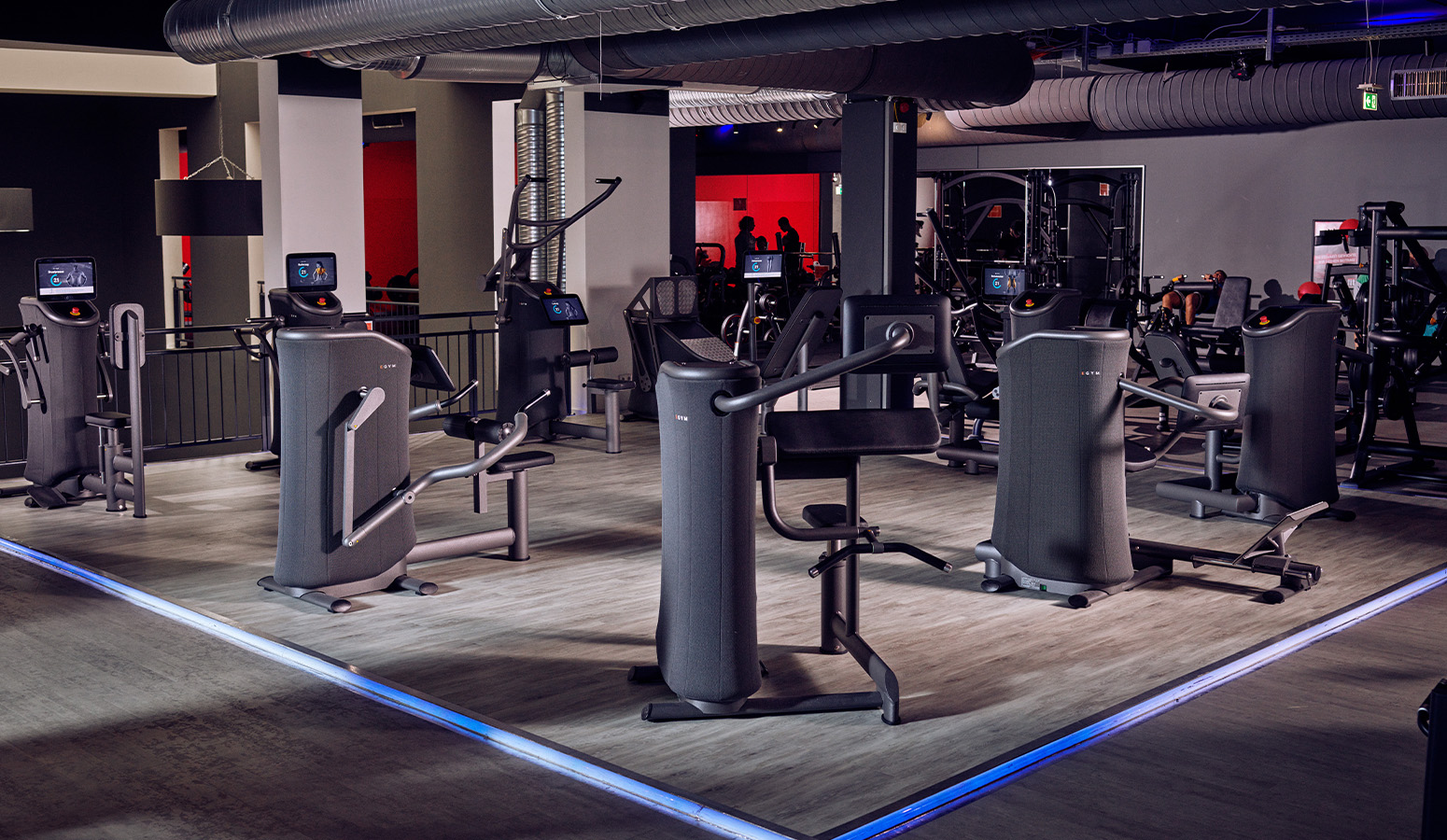 Result: Higher Customer Satisfaction & Higher Revenues
Mike sums up the success since the introduction of the Digital Fitness Floor: "A lot of time is taken off the staff, they feel much more professional and the instructors have more time for the members and can therefore better present their strengths. The bottom line is that the customer feels better taken care of - and they are excited about the app with the rankings, BioAge, etc.  And the dropout rate is definitely going down since EGYM was introduced."
In addition, with EGYM's Digital Fitness Floor, Fued Demni has introduced a new pricing structure for membership fees and implemented the new 'Red Label' (as basic rate) and 'Black Label' (upgrade) tier. "And of course, I have increased the prices for new members and upgraded existing members. Definitely the more expensive rate, the 'Black Label' rate has increased by 20- 30% in all studios with EGYM.
Additionally, when EGYM was introduced, I offered a '30 day EGYM trial' and 95% of these members have accepted the contract and upgraded to the higher Black tariff. One year after EGYM was introduced, 35% of our members are now on the new Black Label subscription, and that number is increasing - and 80-90% of that is due to EGYM.
Only these members with the Black Label can also workout at EGYM; at the same time we currently have a 32% utilization rate at EGYM. And EGYM has such a snowball effect: one of the members pulls the other along - and gradually more and more people train with EGYM.
What else I can observe is that many clients bring others with them because they are simply thrilled. We also get super reviews on Google and I wouldn't want to miss EGYM."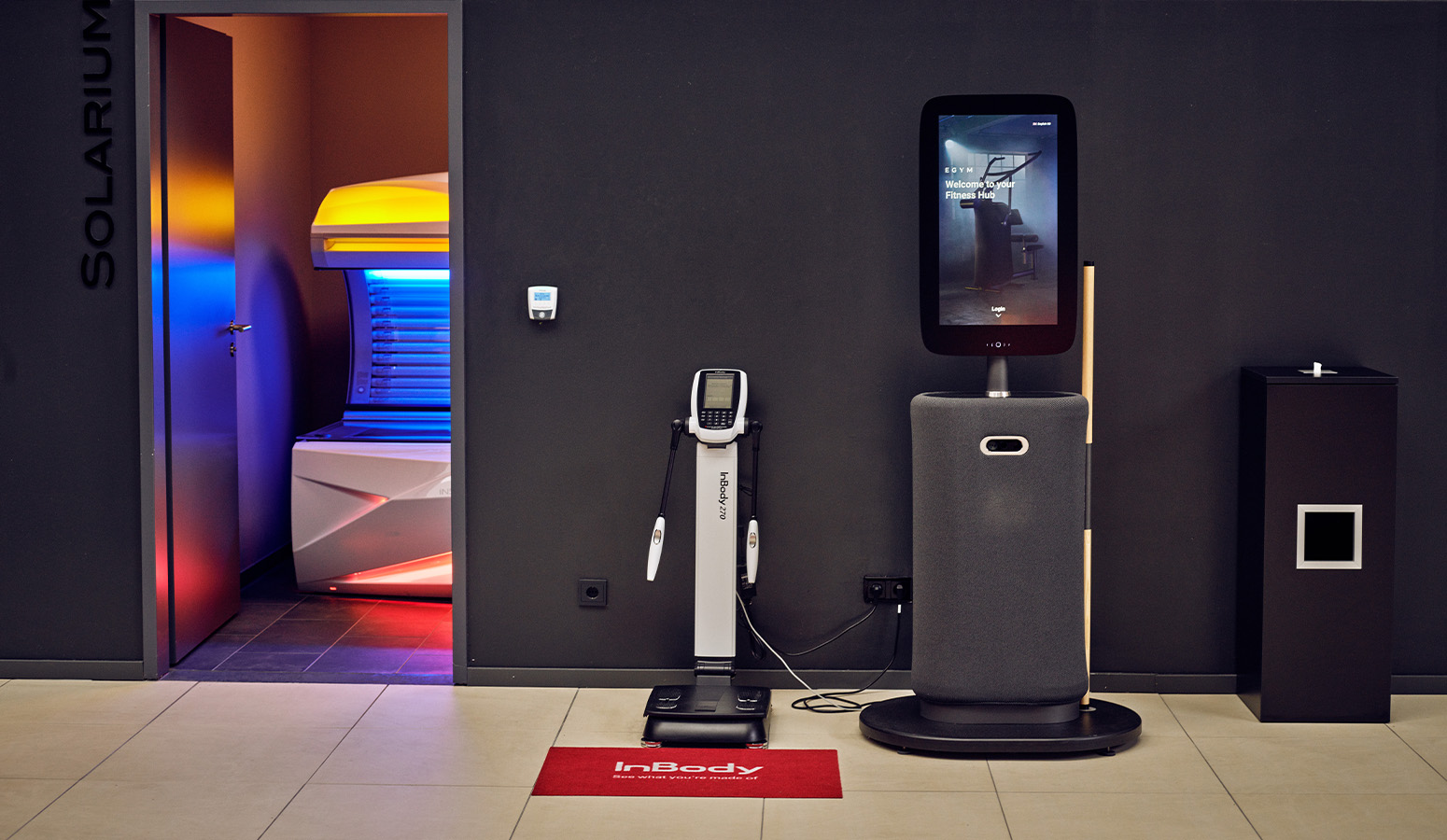 Conclusion by Fued Demni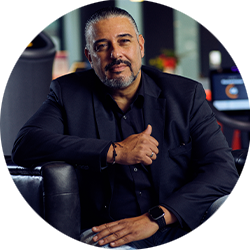 "Every craftsman is only as good as the tool he sits on. That means the one with the best technology will prevail in the market. 
That's exactly why I chose EGYM, so that my employees also have the best tools at hand. 
Ideally, I would like to have the whole gym digitalized and all the machines in Open Mode so that everyone can train connected."
Brief profile clever fit
Fued Demni opened both the first clever fit gym in Hesse, Germany (in Friedberg, since 2010) and one of the newest gyms (Wiesbaden-Nordenstadt, since 2021) and runs two other gyms. Each has the Digital Fitness Floor with nine EGYM Smart Strength machines, the Fitness Hub and apps.
More info at www.clever-fit.com
Want to Write Your Own Success Story?
Discover our concept solutions and discuss with one of our consultants what your individual path could look like.
Find out Now