PlenaVita breaks new ground in physiotherapy
How PlenaVita Reinvents Physiotherapy
The health center PlenaVita in Bülach (Switzerland) shows that the future of physiotherapy has already begun. With the Cenplex software, the EGYM Ecosystem and other process optimizations, the quality of therapy has improved so much that 75% of patients become training subscribers. Member turnover has been reduced to below 10% and even physiotherapists are queuing up to work at PlenaVita. The success has led to the opening of a second center in 2024.
Share
Conversion
of all patients become training subscribers
Fluctuation
Significantly reduced fluctuation to <10%.
Growth
Members in only 2.5 years

Conclusion by Ralf Senn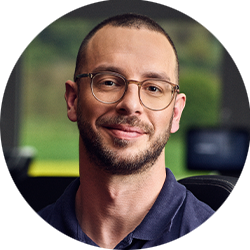 "The new system has led to a massive improvement in member turnover and motivation. 
More than 75% of customers stay with us in training, which leads to a luxury problem: 
We are at the limit in terms of infrastructure. We are now even building a second center."
Short profile PlenaVita Bülach
The PlenaVita GmbH center in Bülach in the Zurich Unterland region offers professional physiotherapy, medical training therapy and a high-quality fitness range for every age and target group. The focus is on rehabilitation and prophylaxis in an area of approx. 720 square meters.
More info at www.zentrumplenavita.ch
Want to Write Your Own Success Story?
Discover our concept solutions and discuss with one of our consultants what your individual path could look like.
Find out Now