Branded Member App
Your Club. Your Design. Your Members: With the new EGYM Branded Member App, you can now represent your gym brand to your community with a unified and powerful mobile touchpoint.
Introducing: The EGYM Branded Member App
Next-Level Member Care
The features of the EGYM Branded Member app help you to care for your customers better, so you can retain and motivate them indefinitely. Smart organization features optimize the overall interaction with your studio – from check-in to the recording of training data to the management of training and course schedules.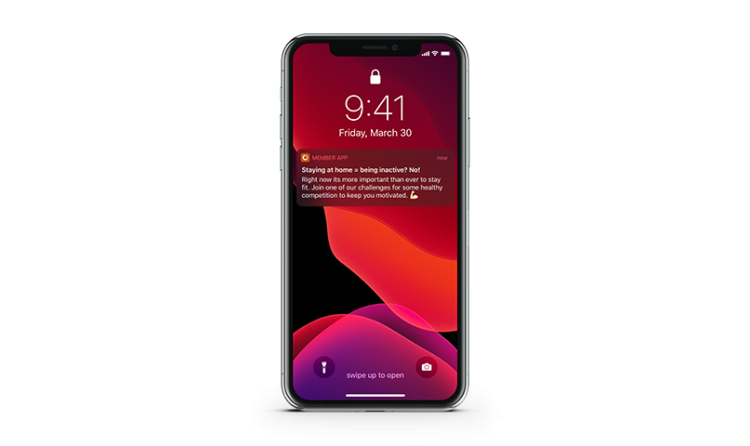 Use automated, digital processes to fuel the growth of your gym.
Offer a fully connected customer experience that keeps members motivated.
Strengthen customer relationships by engaging members away from the gym.
Training Plans
Smooth training planning with training templates provided by a club or a trainer.
Workout Tracking
Entry of workout data in and out of the club - automatically with a wearable or xcapture, or manually.
BioAge
Holistic health overview - Single benchmark based on fitness, endurance and strength.
Activity Levels
Member activity displayed in health levels based on workout tracking.
Gym Ranking
Monthly based gym ranking among your members.
Connected Apps
Workout data from networked cardio equipment, xCapture, Connected Apps & heart rate training systems.
Fitness Challenges
Time-bound challenge based on workouts, calories, distance or number of check-ins.
Push Notifications
The most effective way to digitally communicate with members.
Class Booking
Display all class schedules in one place and allow members to book classes directly from their phone.
Club Finder
Publish important club information like directions, opening hours and facility details.
Activity Feed
Members can view other members' workouts, applaud or give praise to other members.
Deals
Promote internal and third-party offers, such as discounts at local shops or time-bound promotions.
Loyalty program (Rewards)
Create your club's own loyalty program. Reward behaviors like referrals or fitness challenges.
Feedback
Automatically prompt members to provide feedback after attending a class or working out.
Referrals
Members can refer their friends via Facebook, Twitter and phone number.
Auto Push Notification
Automatically push notify members if and when they meet certain criteria.
Digital Guest Pass
Allow prospects to download the app and get a temporary barcode to check-in as if they were a member.
Apple Watch
Enjoy the app functionality on your Apple Watch.
Complete Device Connectivity
EGYM apps document training success and can be accessed by members and trainers at any time, ensuring high-impact and varied workouts for every target group.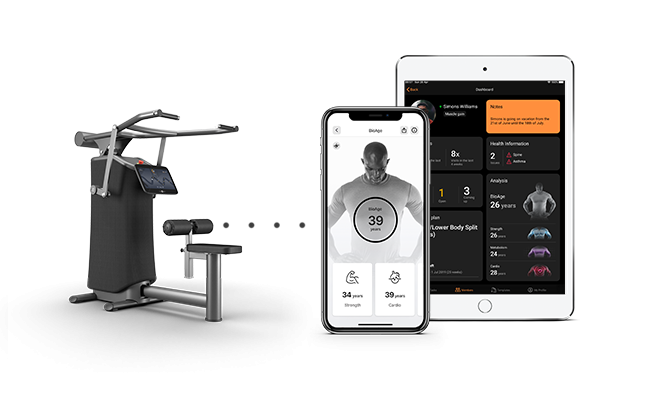 See the Branded Member App in Action!
Explore Other Digital Solutions