Looking back at FIBO 2022
FIBO is back after a two-year break, and the fitness industry was jazzed to celebrate the comeback! Just in time for World Health Day, the world's largest fitness trade show opened its doors again and attracted 51,270 visitors to Cologne over four days. The excitement of visitors and exhibitors about the ever-increasing potential for innovations in fitness and wellness was palpable.
Reading time
About 10 Min
Share
EGYM Booth
The 300 square meters and sole two-storey stand in Hall 6 also stood out for its elegance, quality, and huge visitor turnout. According to FIBO, EGYM was the number 1 visited booth over all four days of the show, with 1,277 visitors! We served our guests 1,400 cups of coffee during those four days, handed out 2,000 goodie bags, and took countless photos. 
Most importantly, our 70 EGYMees had lots of great conversations with gym operators from around the world. And most of our visitors did not miss the opportunity to try out smart workouts with the EGYM Ecosystem. 
The EGYM booth welcomed several celebrities, from Hollywood stars to professional athletes, and international guests from the UK, France, Spain, and the USA. Our Chief Customer Officer Christoph Bischoff was pleased that our booth was "phenomenally received by our visitors!".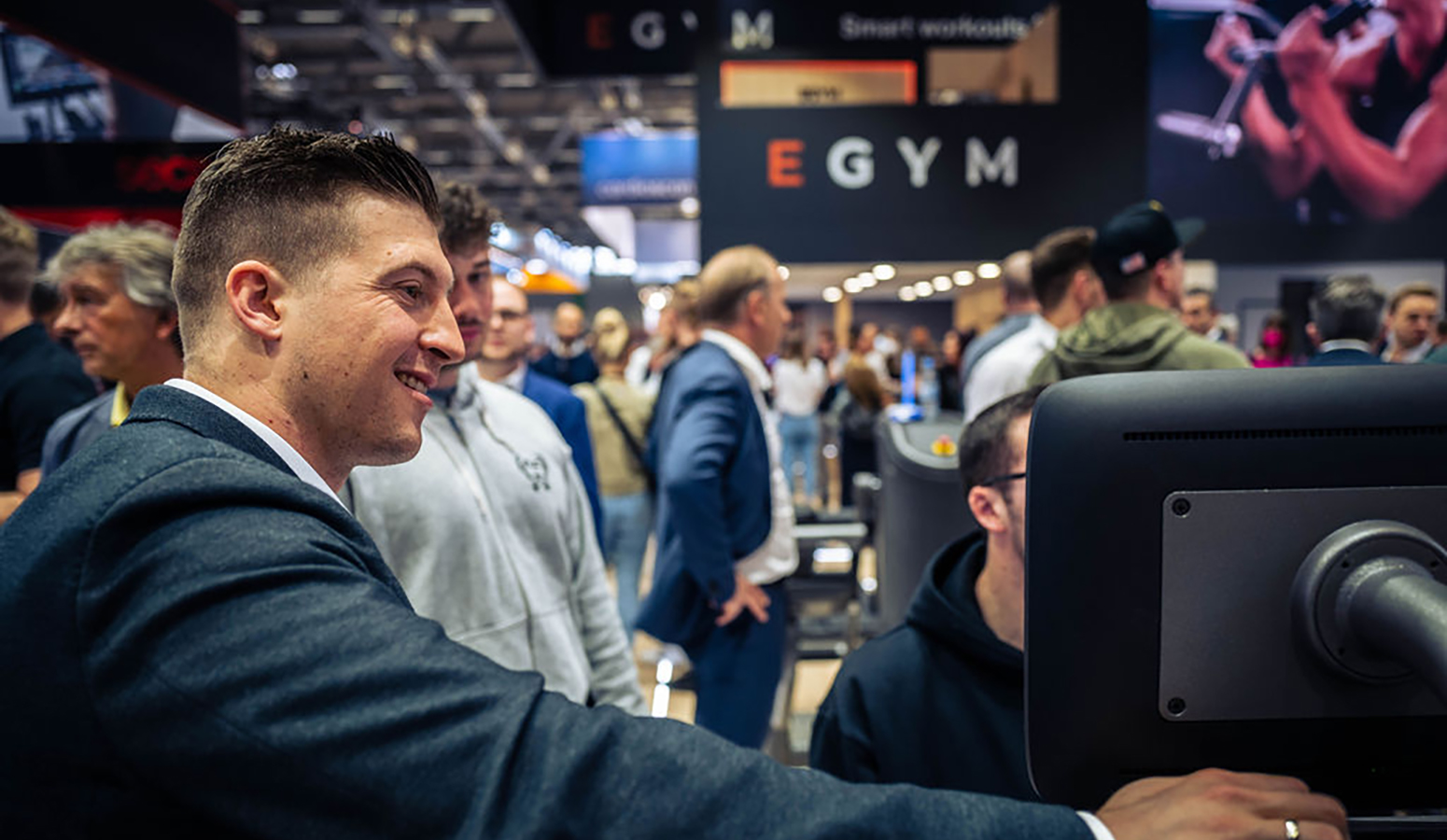 Our New Innovation: The Open Mode 
All visitors could experience the new Open Mode for EGYM Smart Strength live at our booth. Open Mode unlocks EGYM Smart Strength's advantages beyond the circuit and makes them available for the entire fitness floor, thanks to the Guest Mode and a newly developed workout experience for expert users. 
So for the first time, all members can benefit from personalized workouts with EGYM. The feedback was outstanding! Both B2B trade show visitors, EGYM customers, and end-users were enthusiastic about the new product features.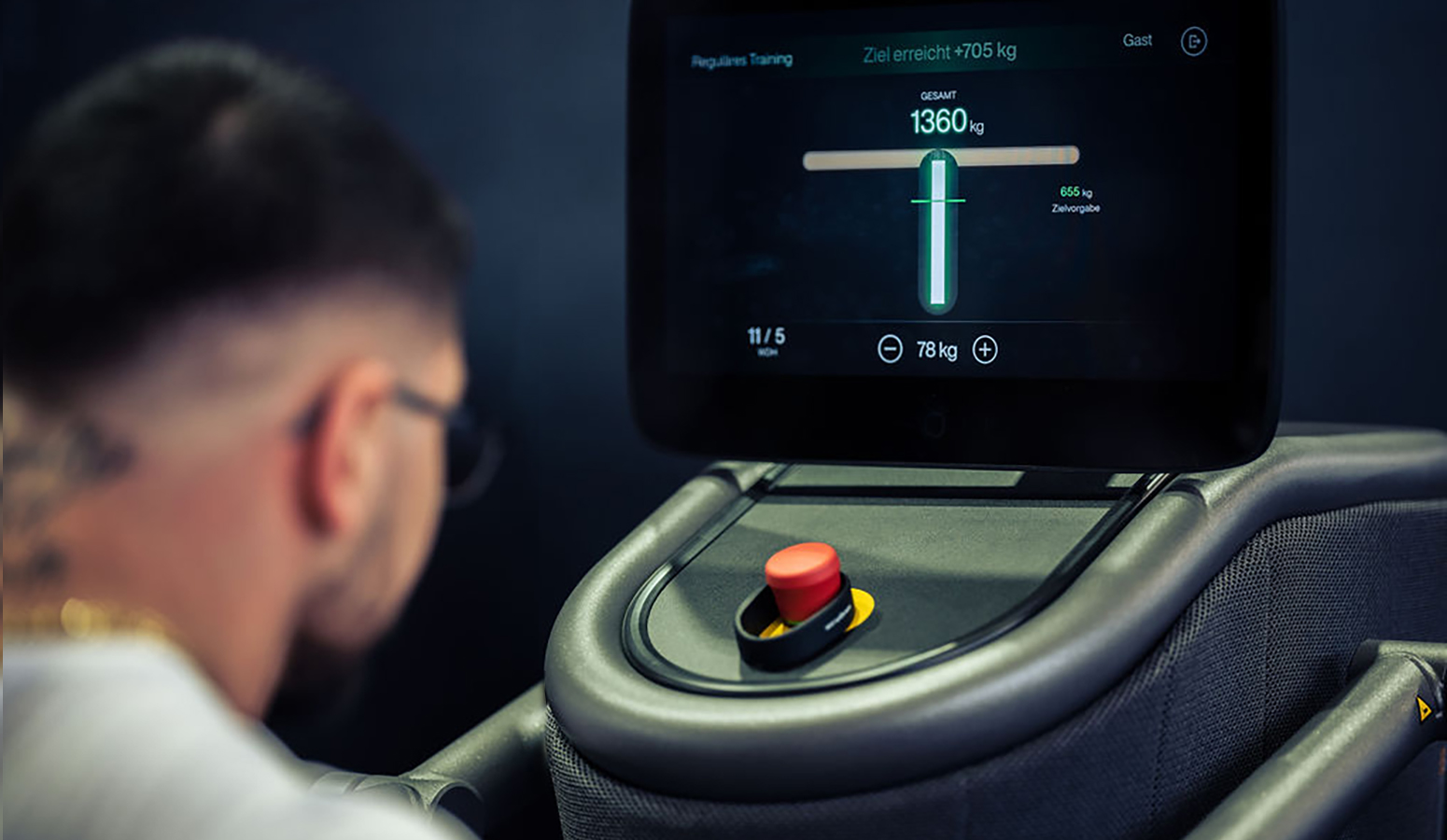 Want to learn more about the Open Mode for EGYM Smart Strength?
Learn more
Strong partnerships
Numerous forward-looking collaborations were announced at the show. Our CEO Philipp Roesch-Schlanderer and Christoph Bischoff welcomed Frank Böhme from Just FIT to announce the latest cooperation directly at our booth. Benedikt Binder-Krieglstein, CEO of FIBO organizer RX Austria & Germany, also stopped by our booth. EGYM was not only everywhere to be seen – thanks to our promoters – but also represented at several booths of our partners, such as Seca, Matrix, Tanita, Cardioscan, and ACISO.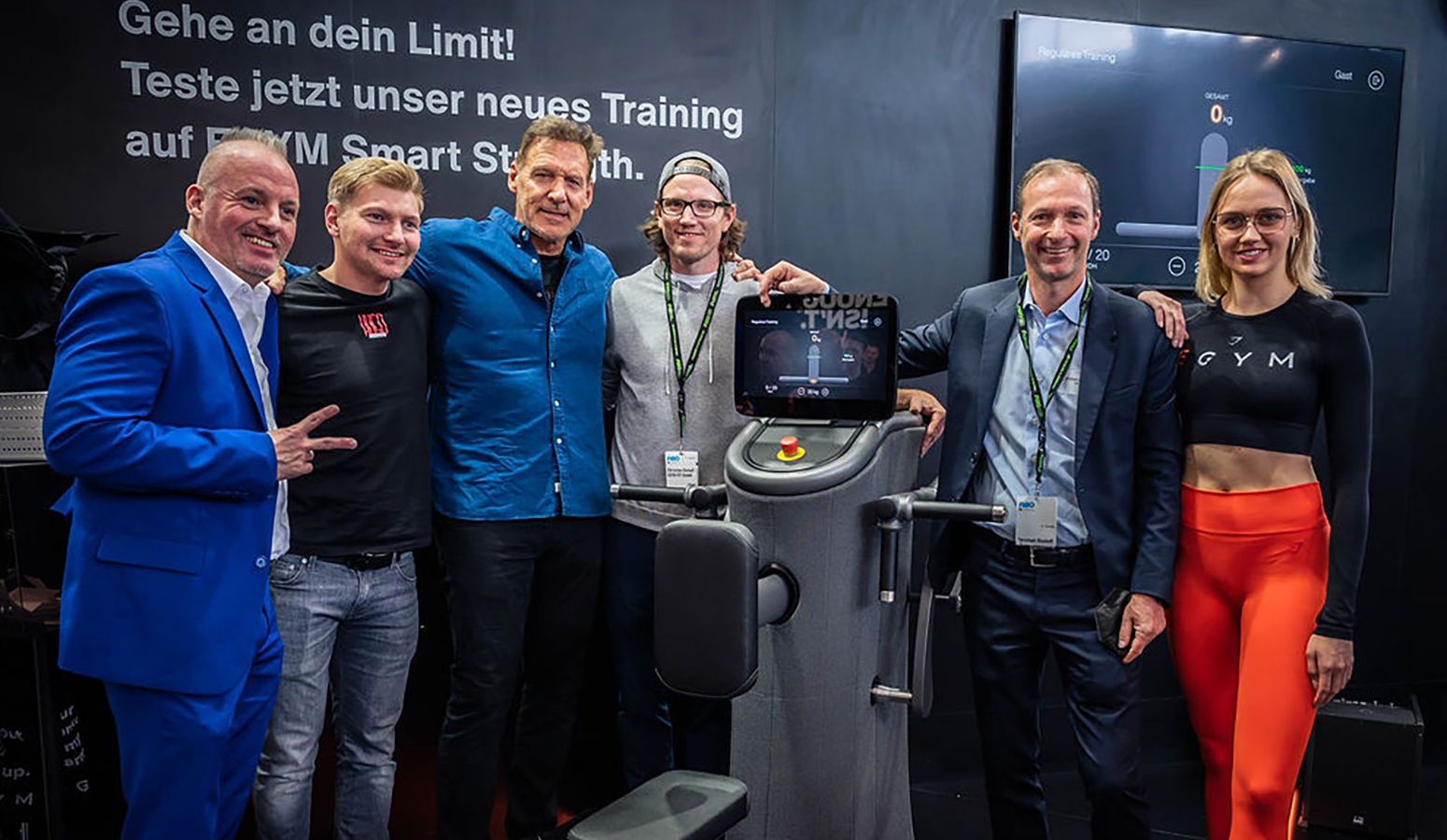 Strength Challenge 
True to the motto "Go to your limit!" over 500 visitors dared to test their maximum strength! Our winner reached a whopping 220 kg! The prize was a Bose music box. Our EGYM promoters had their hands full on the fair trade days Saturday and Sunday because our B2C area was so well received that no one could participate in the Strength Challenge without standing in line.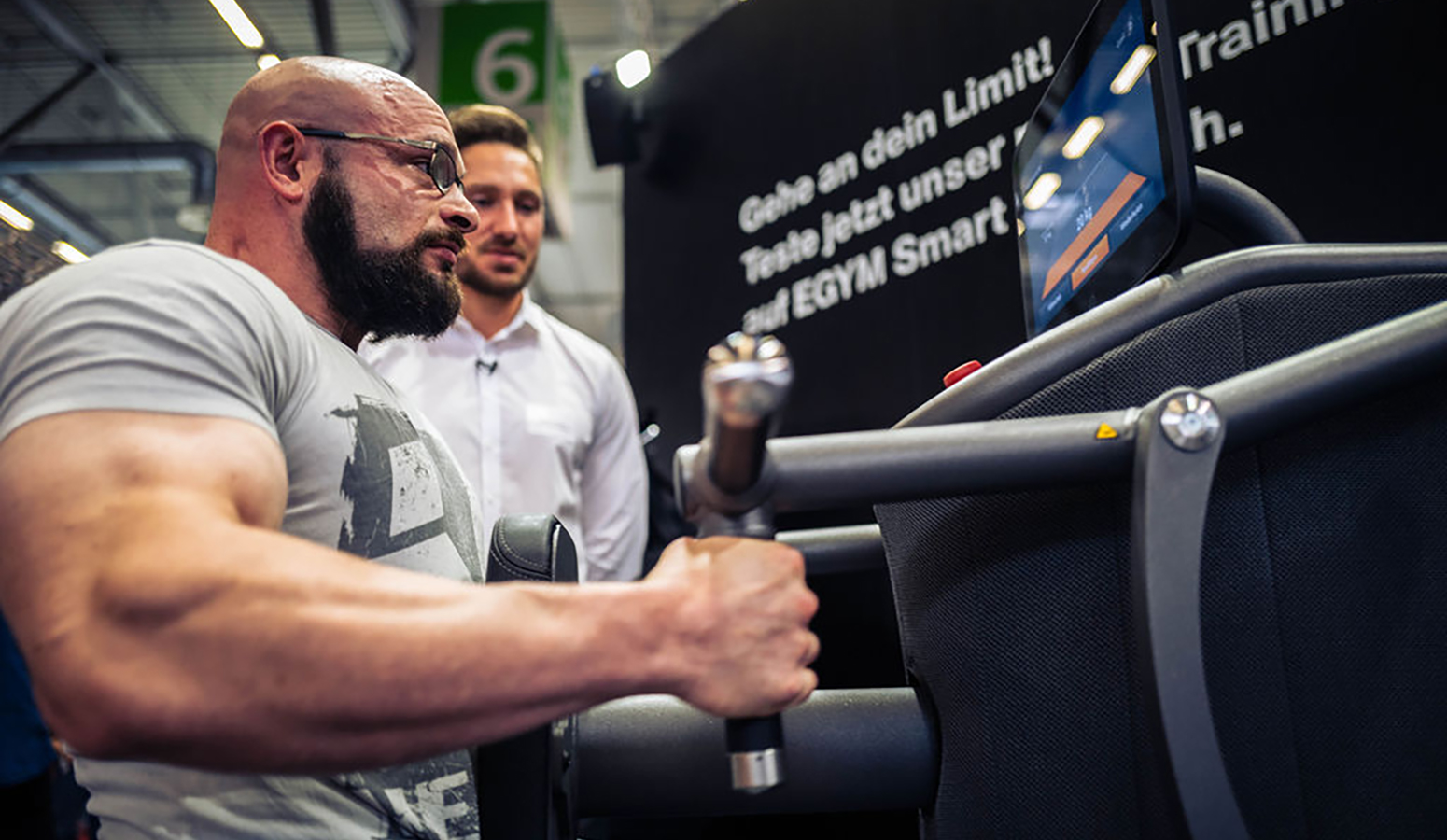 Experience the EGYM Experience Through a Different Lens
Our guests at the booth did not only experience the EGYM Ecosystem live but were also introduced to the world of EGYM world in advance with the help of state-of-the-art virtual reality technology. On the more than 30 VR glasses, there was a 90-second virtual journey through the EGYM Ecosystem, filmed in our headquarters showroom in Munich in 360-degree 3D mode.
We sincerely thank all visitors, interested parties, partners, press, FIBO organization and EGYMees, who made this event possible! We are looking forward to 2023 and are already marking April 13-16, 2023, red in our calendars!
We have many more events coming up in the coming weeks and months where you can experience our EGYM Ecosystem live. Follow us on Instagram, Facebook or Linkedin to learn more!