EGYM partners with EōS Fitness
EGYM partners with EōS to offer personalized workouts with automatic progress tracking, gamification, and tailored routines for members individual fitness goals.
Reading Time
About 10 Min
Share
Revolutionizing Fitness Technology
These days, we have no shortage of smart technology at our fingertips – smartphones, smart watches, smart cars, and even smart doorbells. Smart devices have forever changed the way we live our day-to-day lives. So, how are gyms keeping up with the technological trends in the fitness industry? By offering Smart Strength workouts in their health and fitness clubs.
Currently, EōS Fitness offers EGYM's Smart Strength equipment in 13 gyms nationwide and will be featuring the state-of-the-art equipment in its new locations coming soon.
"The partnership between EōS and EGYM is a perfect example of a great fit between a leading fitness brand, a leading technology company and a commitment to providing members with a differentiated, personalized experience," commented Dana Milkie, EGYM's N.A. General Manager. "Together, we are setting the standard for what connected member experiences look like today and going forward."
What are EGYM Smart Strength Workouts?
Time to say "bye, bye" to taking notes on your fitness progress in the gym. Set down the notepad and save the storage on your smartphone. 
EōS is utilizing EGYM Smart Strength equipment to eliminate the guesswork and track the progress for members.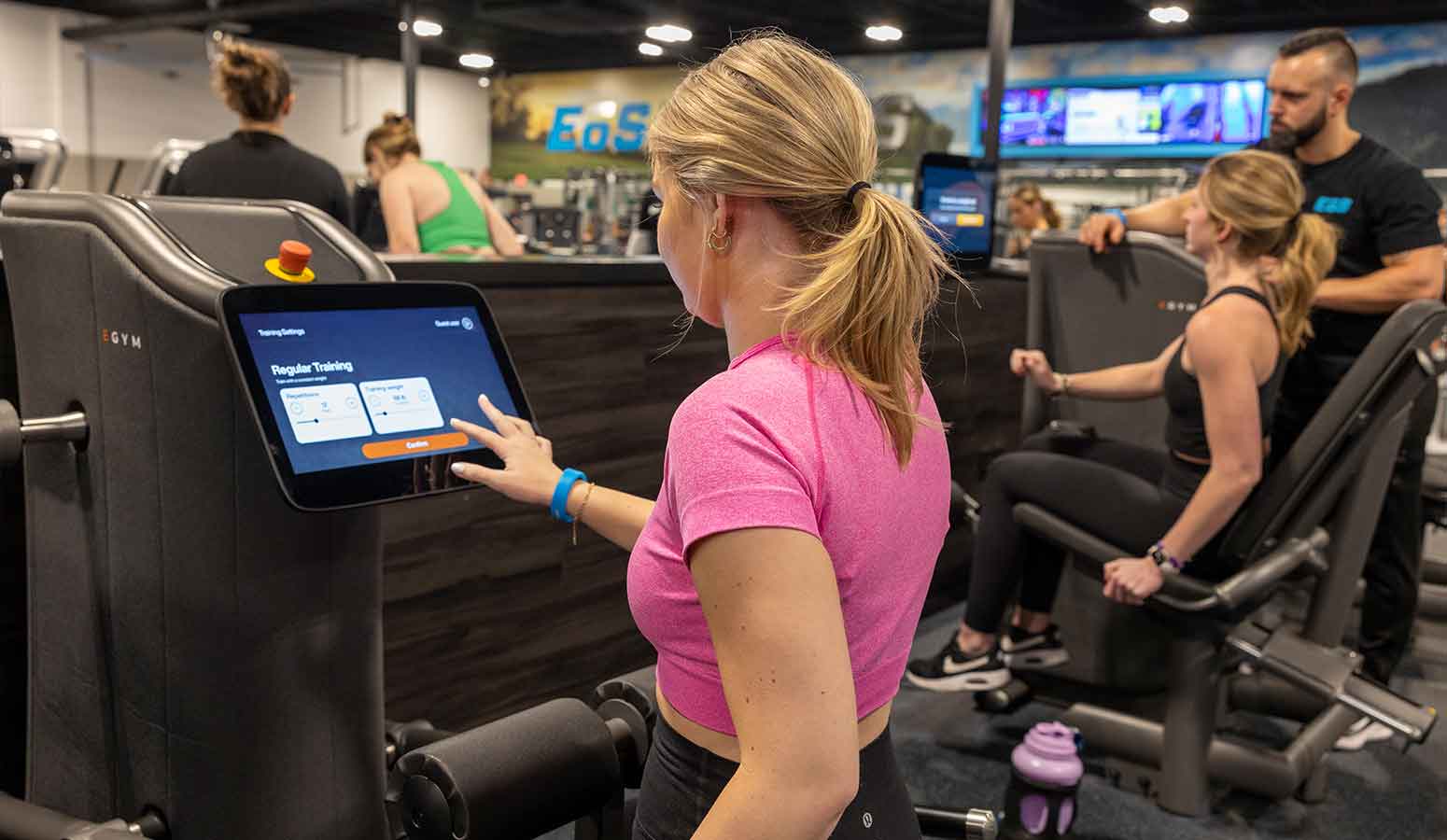 Before an EōS members first session, they receive an RFID band that recognizes all onboarding information and will automatically adjust to their personal settings.
Make Workouts Smart, Effective and Fun
Strength tests are completed after every six days of training on EGYM. This way, the member is able to track their progress. The machines adjust the number of reps, sets, and even how long members should rest in between. With EGYM, EōS members will  be hitting the sweet spot every time and can be confident that they're growing stronger with each workout.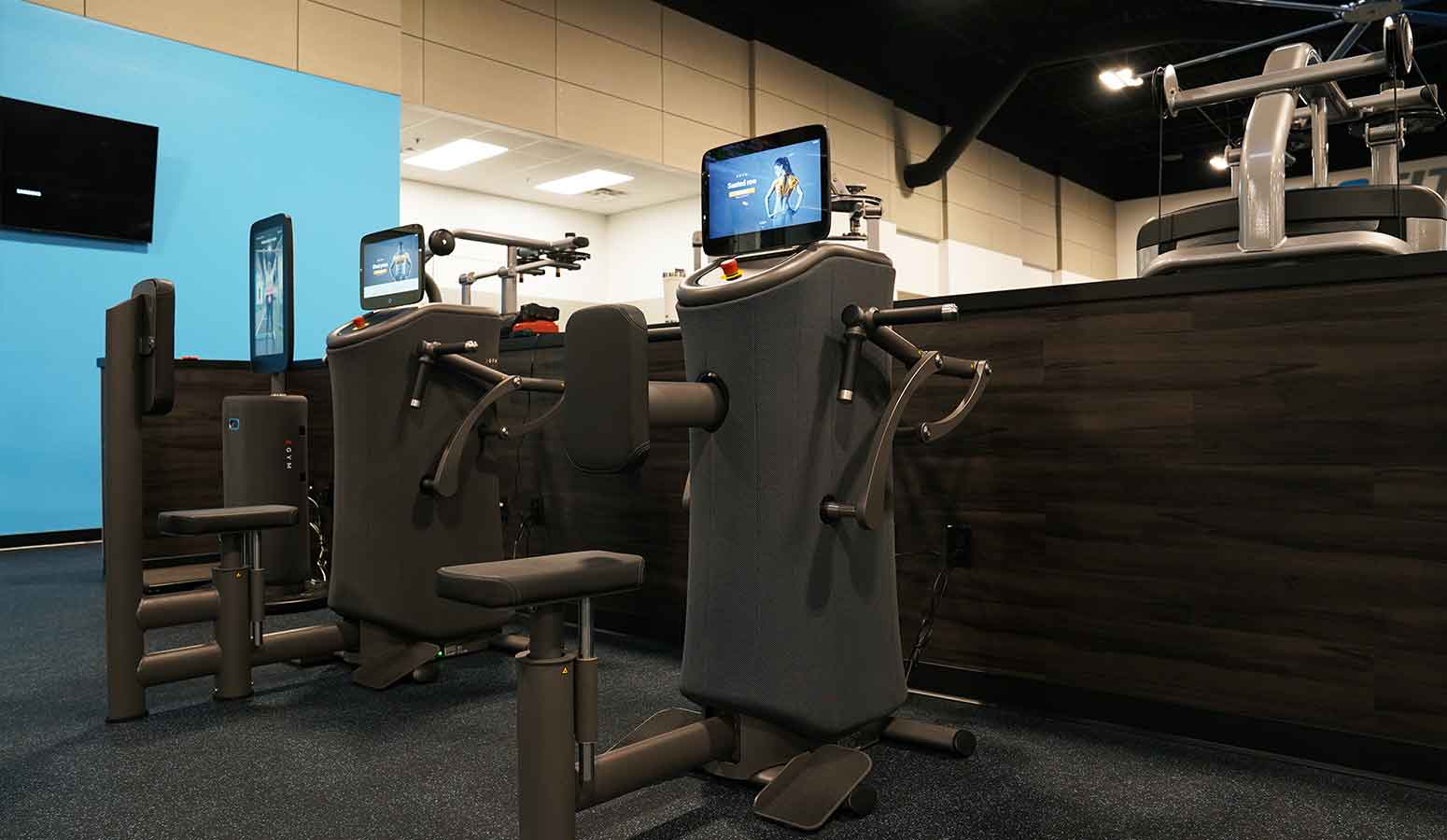 It's Not One Size Fits All
No two exercisers have the same health goals or levels of fitness. Members may be looking to prevent injuries and boost immunity, tone up and lose weight, stay fit for their favorite hobbies outside the gym, or participate in body-building competitions. Everyone is different.
EGYM Smart Strength tailors training programs to achieve a members personal fitness goals, no matter what they are. 
Track Success
As exercisers use EGYM Smart Strength at an EōS location, progress will automatically be tracked within the EōS Fitness Mobile App. Within the app, members can see how their strength improves, identify muscle imbalances, keep track of weight, and watch their BioAge.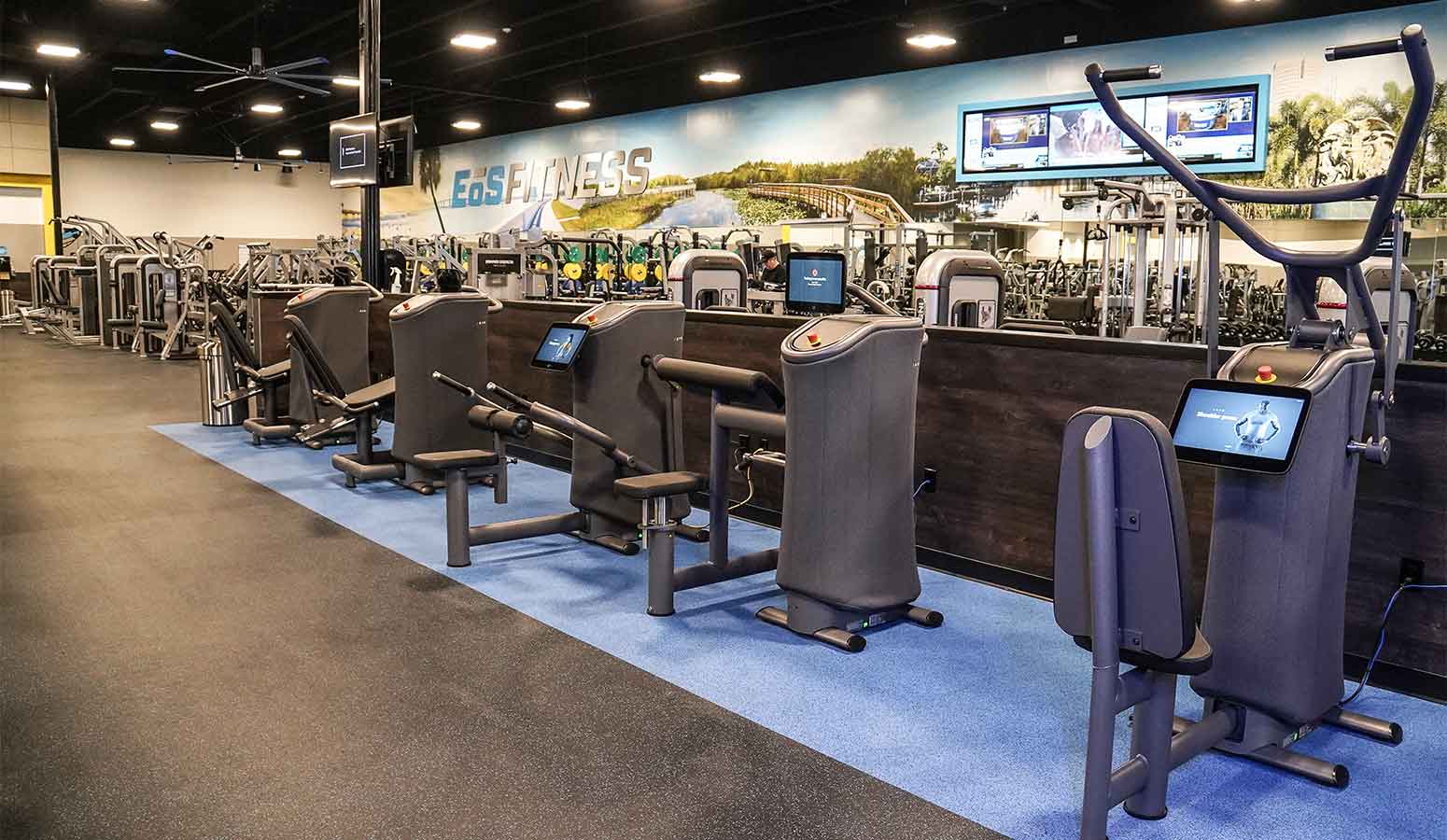 Finally, if members have a competitive edge, they can compete on the EōS Leaderboard. There they will see how they stack up against other gym goers, aim to become stronger, and move into first place!
How Members Get Started
EōS Basic and Blue Memberships have access to the equipment, but to unlock its full potential, they'll need to have an EōS Black Membership or workout with a Personal Trainer. Looking to upgrade? There is no time like the present! EōS members can see the Front Desk during their next visit for more information on Membership options or Personal Training.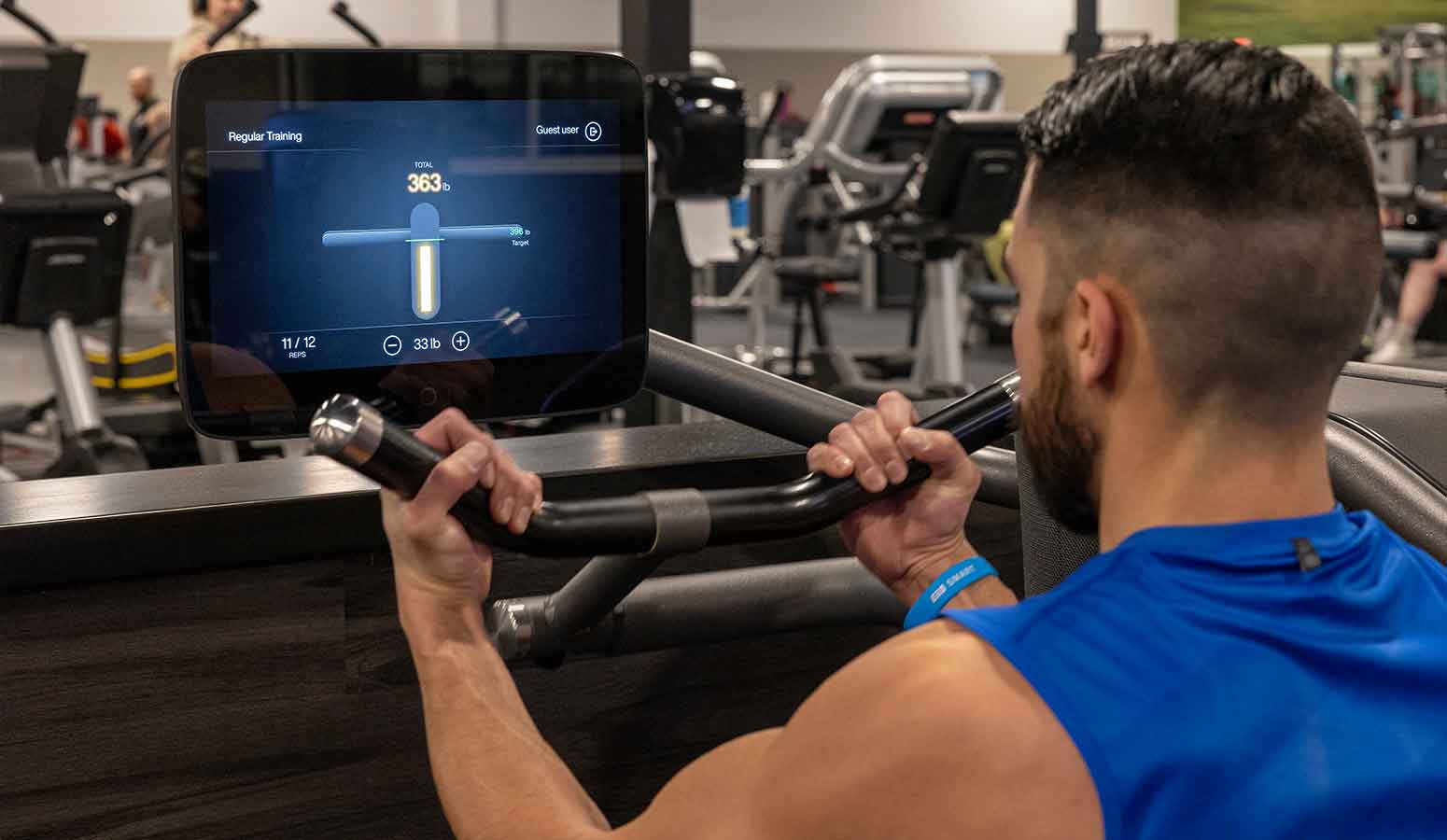 Learn More About Smart Strength