For Experts. For Beginners. For Real People.
New: Smart Strength with Open Mode for the entire fitness floor.
We Provide Solutions For
Operators
Holistic solutions for fitness and health facilities of all sizes.
Trainers
Intelligent trainer tools for better member care and efficiency.
Members
Smart workouts and fitness apps built for everyone.
And These Are Their Stories
Blackpool Sports Centre
"With EGYM, we've seen a quick recovery in membership after Covid. More show rounds turned up and they were convinced just by seeing EGYM - we get great response from our customers. EGYM also gives our trainers more time on the floor and has speeded up our processes."

- Danny Ogden, Leisure Manager & Phil Malin, Instructor
Watch Video
King's School Recreation Centre
"EGYM has definitely brought a new band of people to resistance machines. Previously our cardio machines were very busy and EGYM equipment has taken a lot of pressure off that due to the fact that the machines aren't intimidating and just so easy to use!"

- Chris Smith, Sales & Marketing Manager
Watch Video
Impact of EGYM
Member success is gym success: That is why we develop fitness technology with your gym-goer in mind and your gym at heart. Whether you are a non-profit facility or a boutique gym – we combine all our hard- and software into powerful solutions that tackle your specific business challenges.
Workout Success
strength improvement in 3 months
Staff Efficiency
increase in new member orientations
Users
13.000.000 users worldwide
Workout Engagement
more gym visits from EGYM users
Customer Loyalty
17% less churn with EGYM users
Customers
12.000 locations worldwide using EGYM solutions
EGYM Workouts: Smart Training for Real People.
Successful gyms are built with successful members. EGYM Workouts offers your members the latest generation of connected strength equipment and deep integration with leading cardio manufacturers worldwide, turning your fitness facility into a place where everyone feels welcome to achieve training success.
Fitness Hub
With Fitness Hub, onboarding couldn't be easier: Excite members and staff alike with an intuitive experience that sets up all EGYM machines within seconds. Fitness Hub provides optimal staff support and helps members stay motivated with intuitive measurements and easy-to-understand progress visualisations—all right on the training floor.
Learn More
Smart Strength
For Beginners. For Experts. For Real People.
Smart Strength unlocks a new era of personalised workout experiences for all your members, combining effective exercises with a personalised, motivating user experience.
Learn More
Smart Flex
The eight EGYM Smart Flex machines deliver the first smart mobility and flexibility training to your members: EGYM Smart Flex automatically adjusts to your members' needs, using light and vibration signals to indicate the ideal exercise and break times and ensure correct and purposeful training for all target groups.
Learn More
Smart Cardio
EGYM Smart Cardio enables your members to continue their fitness journey on numerous connected 3rd-party cardio machines that are fully integrated with our digital and workout solutions. Recurring cardio tests help create guided cardio exercises, and your activity syncs seamlessly across other EGYM hard- and software.
Learn More
EGYM Digital: Making Smarter Connections.
EGYM Digital connects all your members' fitness activity in one place – the EGYM Cloud. Whether they're using our EGYM Workouts or tracking a backcountry hike on their wearable, EGYM Digital solutions combine and visualise all activity into engaging and motivating insights for members and trainers alike.
Branded Member App
With the new EGYM Branded Member App, you can represent your gym brand to the world with a unified and powerful mobile touchpoint. The design of the app can be fully customised to your requirements and matched with your corporate identity. Leverage powerful marketing features that will take your member engagement to the next level!
Learn More
EGYM Trainer
Connective. Intuitive. Empowering. With the fully overhauled EGYM Trainer app, it just became that much easier for your trainers to guide and improve their member workouts. Save time organizing and focus on the essentials: improving your member care!
Learn More
EGYM Cloud: Connect To An Infinite World of Possibilities.
In the gym and on-the-go, the EGYM Cloud is our platform for tracking member activity and delivering fully personalised fitness prescriptions to enable a genuinely connected training experience. The EGYM Cloud connects the training success of your members and pushes them into our suite of mobile applications.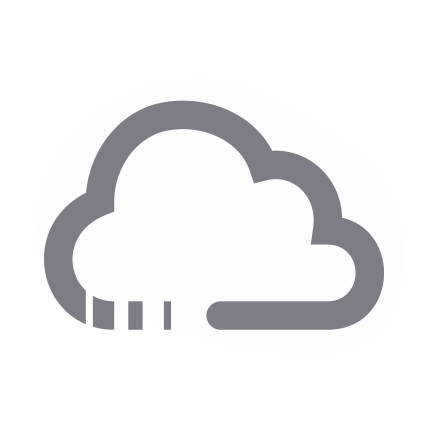 Body Analyser
Strength Equipment
Cardio Equipment
Management Software
Apps & Wearables
Cloud Integrations
From EGYM Smart machines to connected partner cardio equipment and management software, virtually everything in your facility can be connected via the EGYM Cloud. To date, over 100 partners worldwide connect to the EGYM Cloud, and their number is constantly growing.
Learn More
Free White Paper Download!
We spoke with hundreds of gym owners and operators worldwide to learn how they invest in tech.
Download Now