Active Wellness: New EGYM-Based Model 'Activate' Drives 50% More Revenue per Upsell
In the Beaver State of Oregon, Active Wellness COO Michele Wong has built an upsell model called 'Activate' centered around the EGYM Ecosystem. In less than a year, she has been able to upsell over 10% of her base memberships to the 50% more expensive tier, supported by solid retention and real member success.
Share
Activate Model
Of members upsold
Upsell
More revenue per upsell
Loyalty
Retention rate in the Activate model
Conclusion by Michele Wong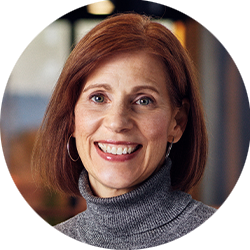 "Our partnership with EGYM has been a success for both our members and our business.
EGYM has enabled us to upsell 10% of our members to the 50% higher membership level.
And we see a 93% retention rate in the Activate model."
Brief Profile: Active Wellness
Active Wellness aligns fitness and wellness programmes with healthcare systems to empower healthier communities. They manage 50 fitness centres across North America. The Center Reed's Crossing in Portland is a modern 45,000 square foot fitness centre.
More: https://activewellnesscenter.com/reedscrossing/
Want to Write Your Own Success Story?
Discover our concept solutions and discuss with one of our consultants what your individual path could look like.
Find out Now