Smart Therapy with EGYM
Discover the most innovative growth concept for building independent training therapy.
Discover the most innovative growth concept for building independent training therapy.
We Accompany Physical Therapists and Their Patients Into a Healthy Future.
Smart Therapy with EGYM establishes a new, innovative concept for building independent training therapy. The short-term practice-patient relationship thus becomes a long-term membership with enormous benefits for both sides.
Shorter Waiting Times
Supportive therapy training with EGYM bridges waiting times and time bottlenecks in physiotherapy.
Increased Customer Loyalty
With training therapy at EGYM, you can convert your patients into members and sustain their therapy success over time.
Clear Competitive Advantage
Smart therapy training with EGYM clearly sets your facility apart in the marketplace and gives you additional competitive advantages.
Attractiveness as an Employer
EGYM creates new, varied activities for your employees. Practice processes become more efficient and patients can be cared for in a more targeted manner.
More Yield With Less Input
EGYM allows you to exit the traditional physical therapy work model and secure additional revenue for scalable growth.
Smart Services for Success
The EGYM Success Package helps you train your team, plan,implement and market your independent training therapy.
Many Bottlenecks. One Solution: EGYM.
Long waiting times for patients, a massive shortage of therapists, excessive bureaucracy, business dependencies and, last but not least, limited development potential: by establishing independent training therapy with EGYM, physiotherapeutic facilities can solve these bottlenecks for the first time and overcome the classic working cycle of physiotherapy.
PlenaVita Reinvents Physiotherapy
New concept with EGYM inspires patients and therapists.
More Members Than Residents
Thanks to the EGYM Ecosystem, LANDphysio Lauchdorf is growing fast.
Personalised for You and Your Practice.
The EGYM Ecosystem combines all products in a meaningful way in an open platform to best fit the needs of your patients, staff and practice.
Fully automated training therapy that is targeted and effective.
Innovative diagnostic & analytical tools to increase quality of care and enhance treatment success.
Efficient, improved practice workflows thanks to smart software & apps for process organisation.
Increased patient & member motivation as well as customer satisfaction & loyalty.
Fully connected devices & training machines for a seamless networked therapy training experience.
Smart Training Therapy With EGYM.
EGYM enables your patients and members to receive effective training therapy that is tailored exactly to them, creating not only optimal conditions for sustainable therapeutic success, but also real business success for your practice.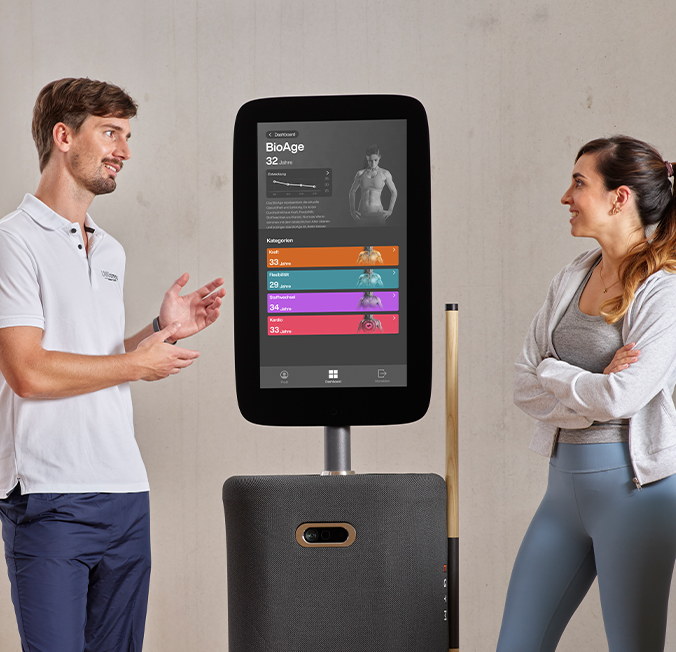 Successes That Can Be Seen.
With the help of BioAge, EGYM measures even small improvements, making every step of progress visible to patients and exercisers - for motivation right from the start to achieve one's health goals, whether short-term recuperation or permanent recovery.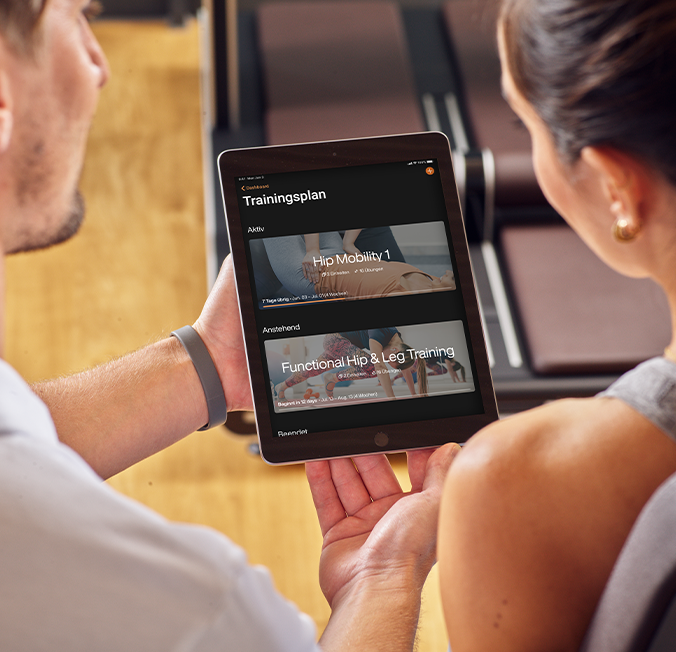 Organised Training Therapy.
The EGYM app for therapists makes your therapists' workflows more efficient: Sophisticated features provide comprehensive support for patient care and workout planning, helping you ensure consistent, high-quality care.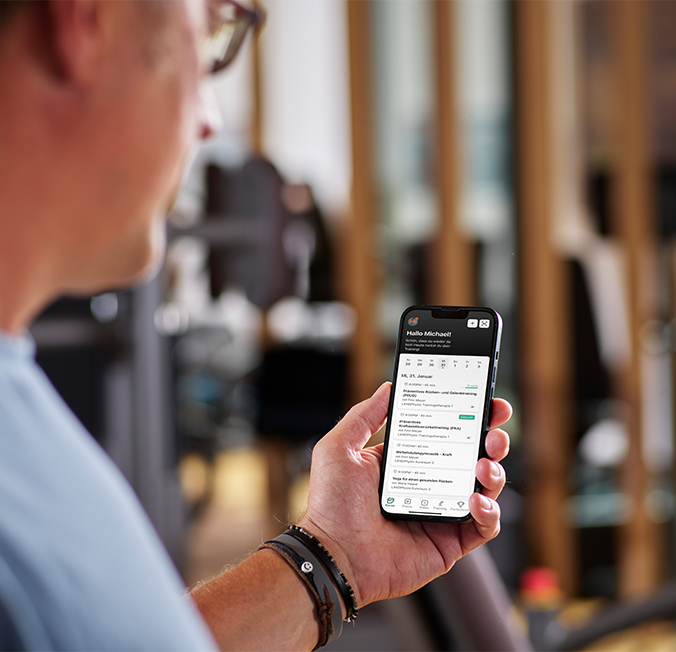 Optimised Patient Care.
From home exercise programs to referral opportunities, rewards, real-time practice info, and leaderboards, EGYM connects exercise therapy beyond the boundaries of your practice for ideal patient communication and organisation.
The EGYM Success Package for Physiotherapists.
EGYM offers you not only the most innovative equipment concept, but also a success package that is individually adapted to the needs of your practice and your therapists.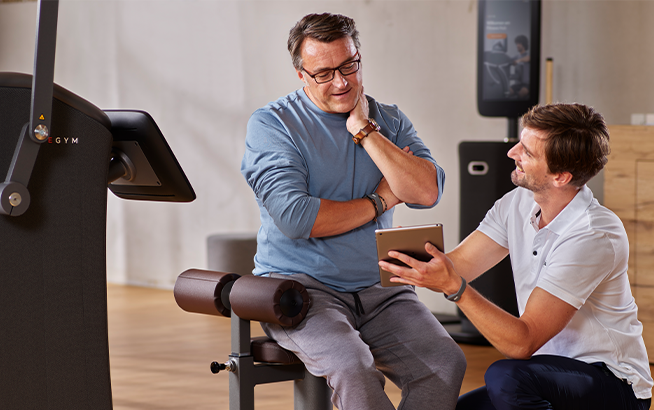 Spatial planning
Strategy meeting
Employee training
Marketing materials
Operator Process Manual
Want to Get Started in the Future of Physical Therapy?
Learn More About EGYM
EGYM Blog
Discover all the latest fitness technology news, expertise for trainers and more.
Learn more