EGYM Trainer
The fully overhauled EGYM Trainer app makes it easy for your trainers to manage and improve their member workouts.
Introducing: The EGYM Trainer app
Complete Device Connectivity
EGYM apps document training success and can be accessed by members and trainers at any time, ensuring high-impact and varied workouts for every target group.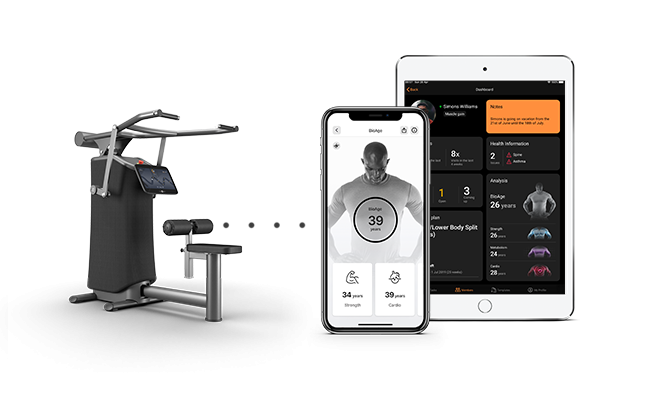 Perfectly Organised Training
The EGYM Trainer app is the ideal tool for organising workflows more efficiently: Well-thought-out features thoroughly assist your trainers or therapists with member care and training planning. The central task list gives your trainers a quick overview of the most critical tasks. The member dashboard provides a 360° overview of your members based on real data.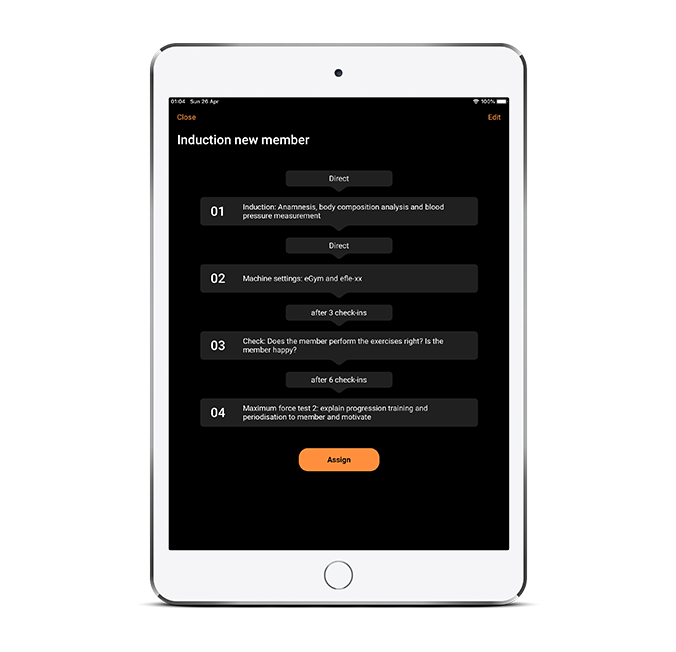 Task Chains
The prioritised task list on the home screen focuses your trainers on what is essential and increases productivity.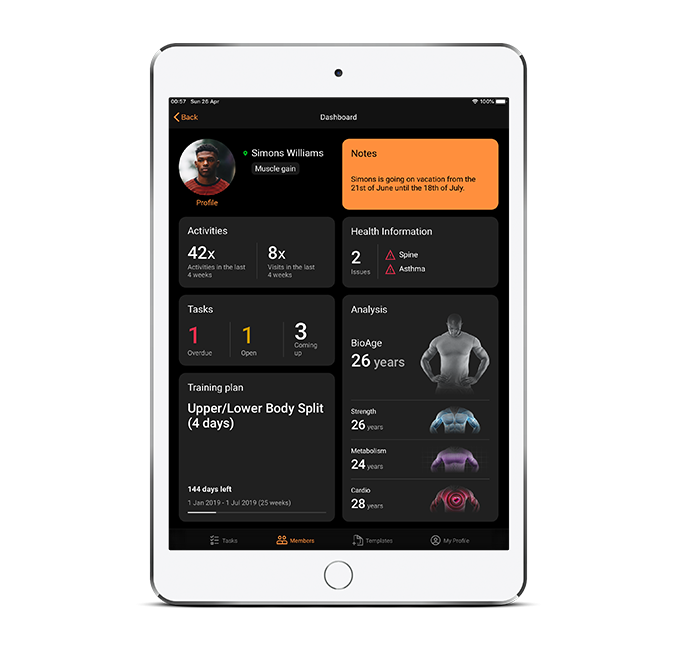 Member Dashboard
Medical history, analyses, training frequency, personal notes, and much more: The member dashboard always gives your trainers an overview of all relevant information.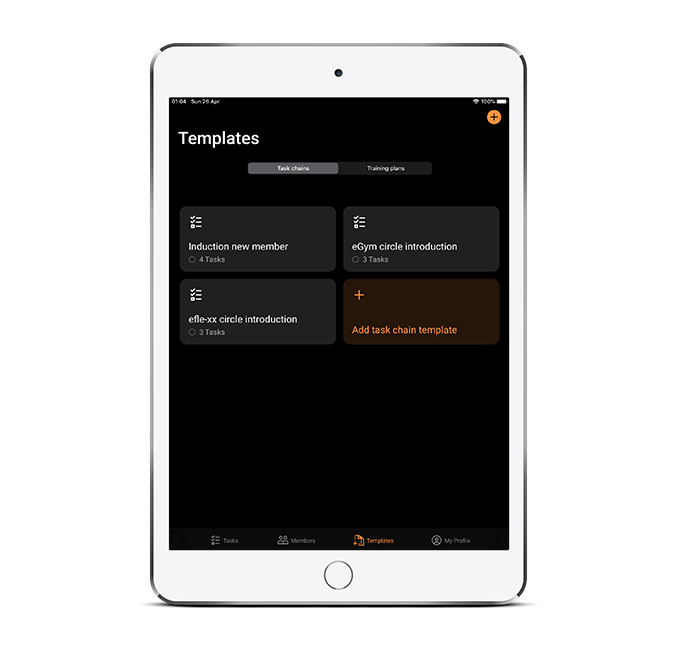 Training Schedule
Save time and make it easier for your trainers to create and assign training schedules with EGYM Trainer: Choose from a library of more than 1,000 exercises and training schedule templates and create individual training schedules for your members.
BioAge for EGYM Trainer
The new holistic BioAge feature makes your members' training successes evident even before physical changes are visible, and it gives your customers a holistic overview of their health and fitness.
Visible progress motivates your members.
Assists you during member care with specific insights based on real measured data.
Helps increase studio recommendations.
Get the EGYM Trainer!
Explore Other Digital Solutions