Fitness Hub
EGYM Fitness Hub enables quick onboardings, optimal member care, and continuous motivation on the training floor of the future.
Discover the EGYM Fitness Hub
Centerpiece of Your Connected Fitness Floor
Whether it's swift and touchless onboarding, intuitive body analyses, flexibility tests, or the visualisation of training progress: EGYM Fitness Hub takes member support to a whole new level by addressing three of the most urgent customer needs with a single device.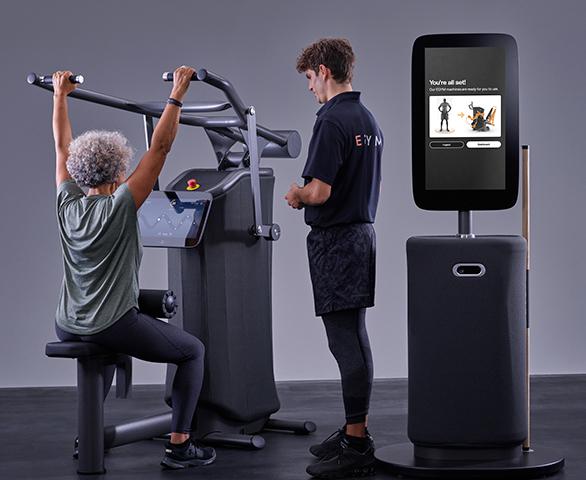 Efficient and touchless onboarding with automatic adjustment of all EGYM machines.
Precise and informative tests and measurements made easy - and with detection of incorrect movements.
Motivating and intuitive progress visualisation with BioAge.
Start working out across the EGYM ecosystem in record time.
Compatible with body composition scales by leading manufacturers.
Excites With Its Unique Ease of Use
Fitness Hub keeps your members motivated and helps instructors throughout onboardings and re-checks – to keep them entirely focused on your members – not the machines. The device catches the eye with intuitive user guidance and superior precision – it even detects cheating and incorrect movements. Available to members when they need it, directly on the training floor.
Touchless Onboarding
Onboarding new members couldn't be easier: in just 2 minutes, Fitness Hub collects the data from your members, performs an automatic analysis and correctly adjusts all machines (including Smart Strength and Smart Flex).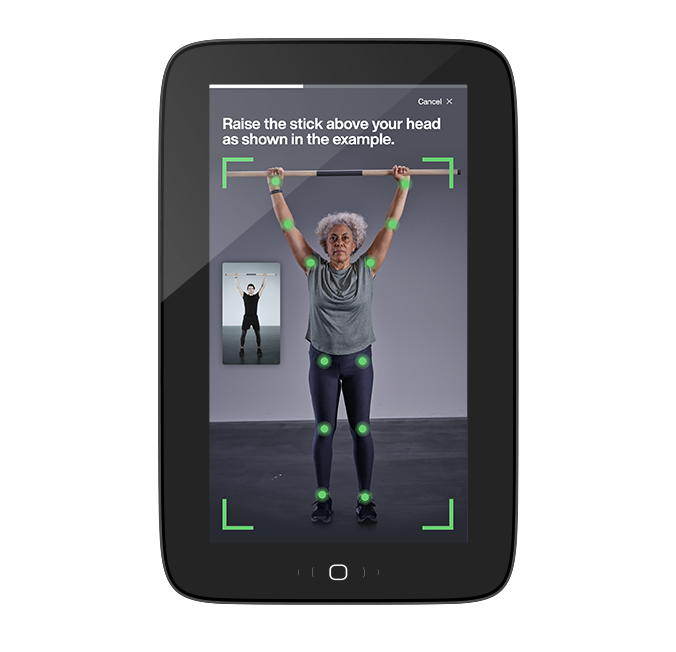 Smart Tests & Measurements
Intuitive user guidance across all tests allows members to measure workout progress independently, even without an instructor present, enabling early progress tracking—for that extra burst of motivation.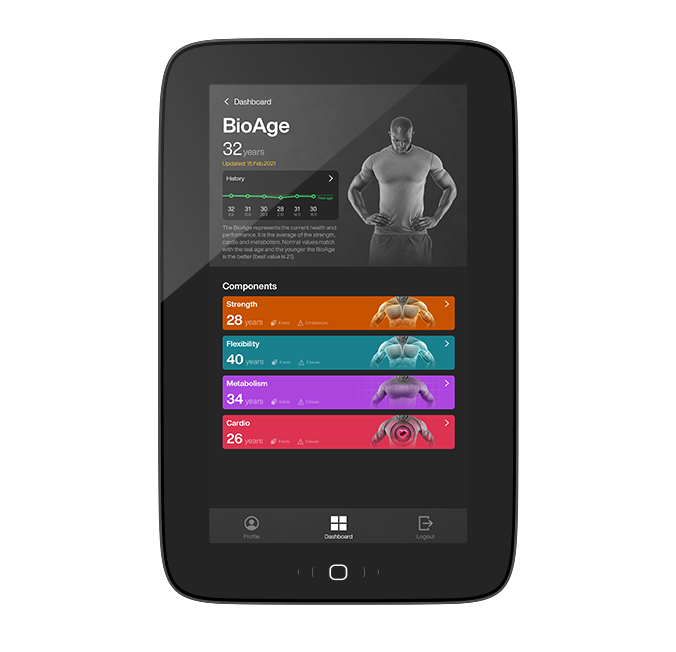 Continous Motivation
Understanding workout progress is a major factor in keeping your members on track. Fitness Hub visualises every achievement – providing tangible progress updates directly on your training floor.
Get Started With the EGYM Experience in Record Time
Designed for Operators, Trainers & Members
We developed Fitness Hub as an onboarding & motivational tool that helps operators rise to the challenges of everyday studio life and adds more excitement to their members' fitness journey. Still today, trainers are spending too much time on manual, repetitive tasks such as setting up individual machines. On the other hand, members require constant motivation and guidance to gauge and understand their training progress. We designed Fitness Hub for you to make the best use of your staff and their skills and to keep your members motivated during every workout.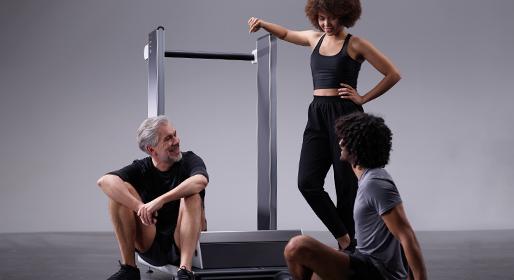 For Operators
Benefits
Contactless onboarding can be a part of the hygiene concept.
Excites new customers with an almost magical onboarding experience.
Makes the value of your services more tangible and increases member loyalty.
Boosts staff-efficiency by taking care of labor-intensive, manual tasks.
Focus on personal interactions to increase employee satisfaction.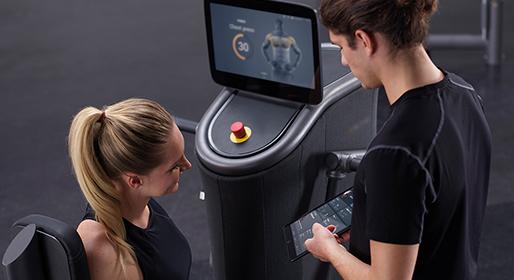 For Trainers
Benefits
Focus on member care instead of routine tasks thanks to automatic adjustment of all EGYM machines.
Simplification of precise tests and measurements based on smart, intuitive user navigation.
Finally, also measure and show progress in muscle length training.
Visualisation of test and measurement data to show how your care made an impact.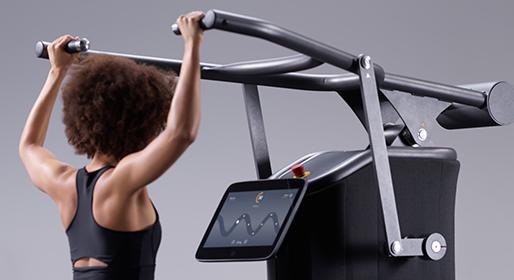 For Members
Benefits
An onboarding that inspires thanks to automatic adjustment of all EGYM machines.
Gamified tests and measurements with intuitive user navigation.
Access to a comprehensive overview of all training achievements directly on training floor.
An easily understood interpretation of all health data via the BioAge.
It's Practically Straight From the Future
As one of the first products globally, Fitness Hub is equipped with the latest generation of the Microsoft Azure Kinect 3.0 3D camera!
As one of the first products globally, Fitness Hub is equipped with the latest generation of the Microsoft Azure Kinect 3.0 3D camera!
Compatible With Leading Body Composition Scales

Models: 270/370/570/770
"The interface to the new EGYM Fitness Hub is an outstanding solution for our customers to make their own customer service even more efficient and effective. InBody measurement and display of the measured values (...) now provide both the training customer and the trainer with a perfect overview and management options."

Chang-Hun Jo, Country Manager Germany InBody

Models: TRU (552/555)
"The combination of medical precision, integration and motivation is the epitome of truth for us when it comes to innovative training. Especially when the measurements have medical precision, as with secaTRU, and are integrated into an overall concept like the EGYM Fitness Hub, this has an enormous boost for member motivation and loyalty. They can access seca measurements and their development at any time in the EGYM Fitness Hub and thus better understand correlations."
Angelina Zirkel, Sales Leader seca Medical Fitness DACH

Models: MC780/MC980
"During the Covid-19 pandemic, people are more than ever aware of the need to stay fit and healthy. The combination of the EGYM Fitness Hub with our TANITA MC-780 can help you to generate more revenue by further optimizing the customer experience in your gym appealing to both your existing members as well as these so called new health seekers. The easy of integration with the EGYM Fitness Hub and the option to lock the screen makes our Tanita MC-780 the ideal partner."
Jan Alderlieste, Managing Director Tanita Europe
Enabled by the Most Advanced Technology
EGYM Fitness Hub features well-designed, intuitive features that make your facility's processes more efficient and your members' training experience more engaging - supported by the latest technology.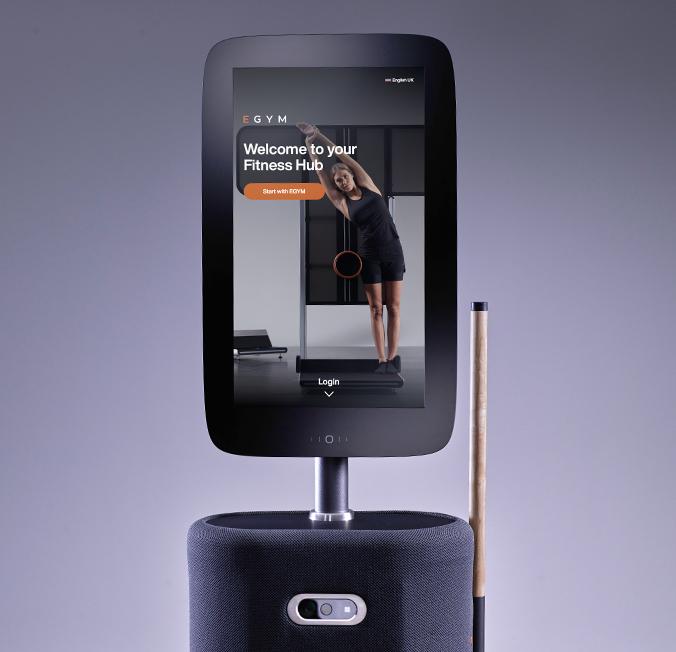 Brilliant 27" full HD screen
Stunning display in ergonomic portrait orientation with wide viewing angles and anti-glare.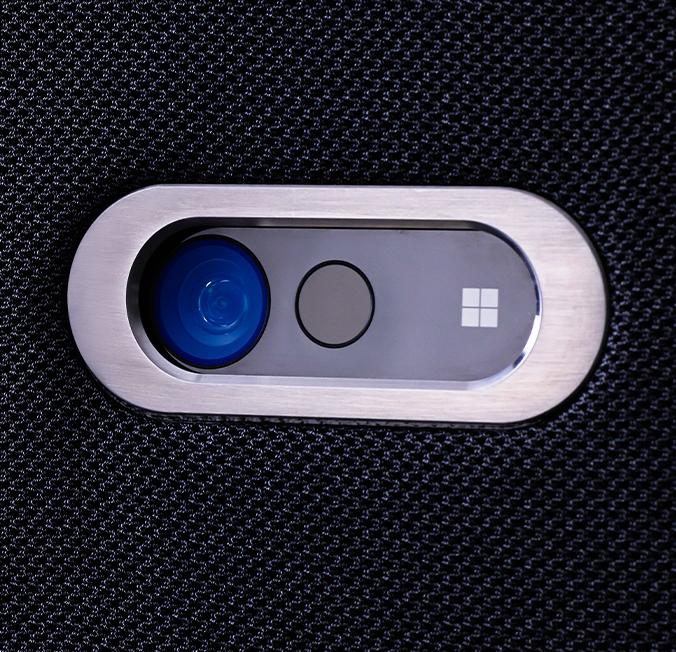 Azure Kinect 3.0 3D Camera
The latest generation of 3D camera technology enables maximum precision for accurate, reliable measurements.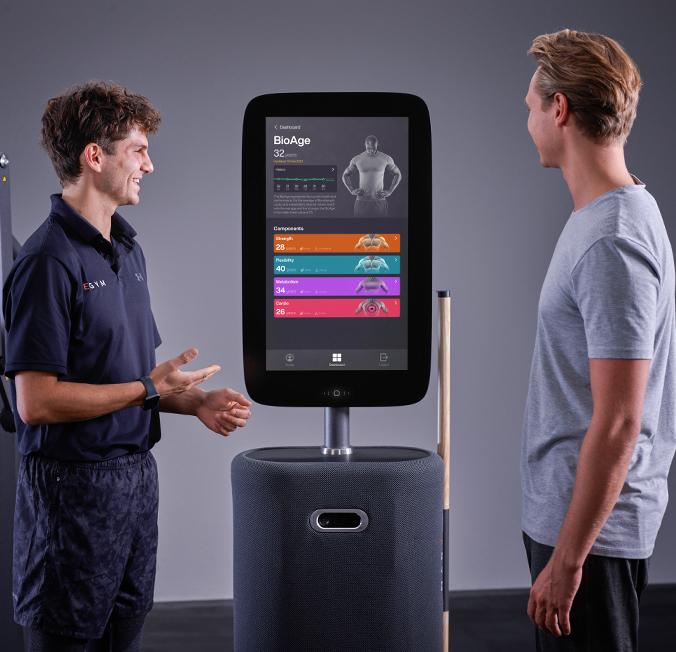 High-performance computing
With high-end technical components and a performance that is built to last.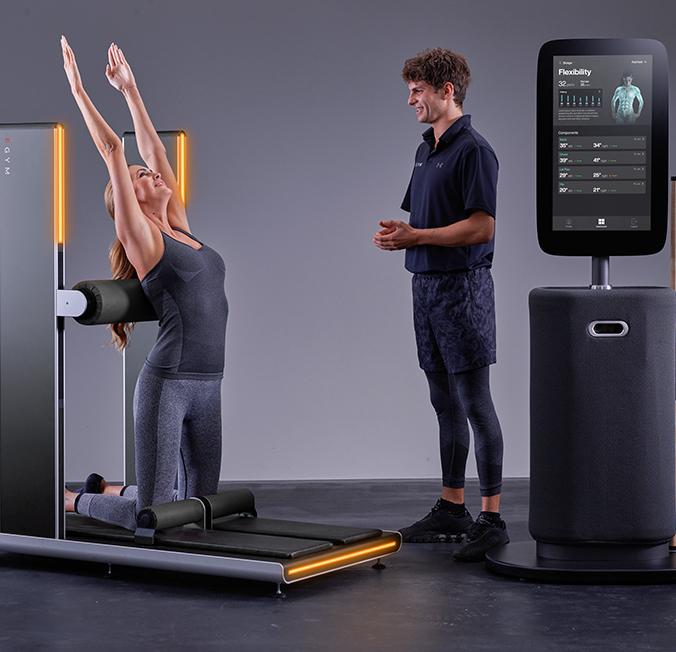 Fully connected devices
For a seamless member journey.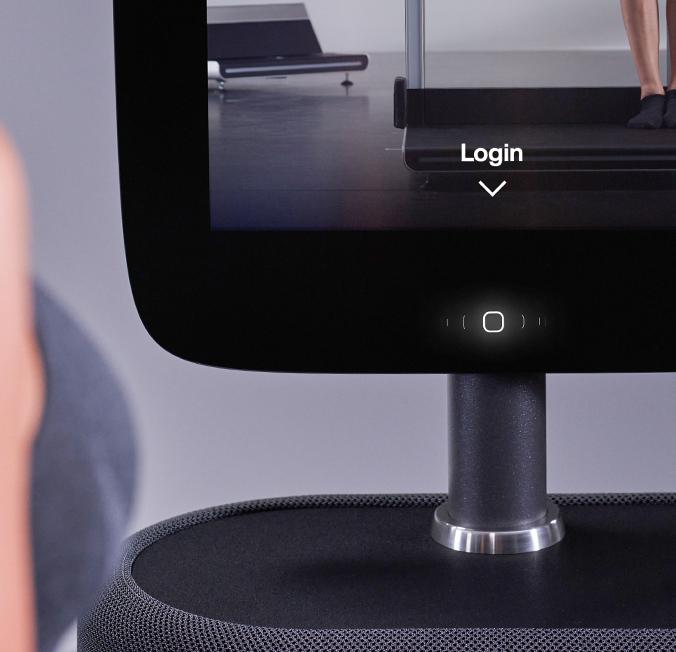 RFID technology
Contact-free login, just like on all EGYM Smart Strength, Smart Flex and Smart Cardio machines.
EGYM Design DNA
Integrates perfectly into your fitness or health facility.
You Want More Details About Fitness Hub?
In a free demo, we'll show you all ways you can leverage the new centerpiece of your connected training floor.
Request Demo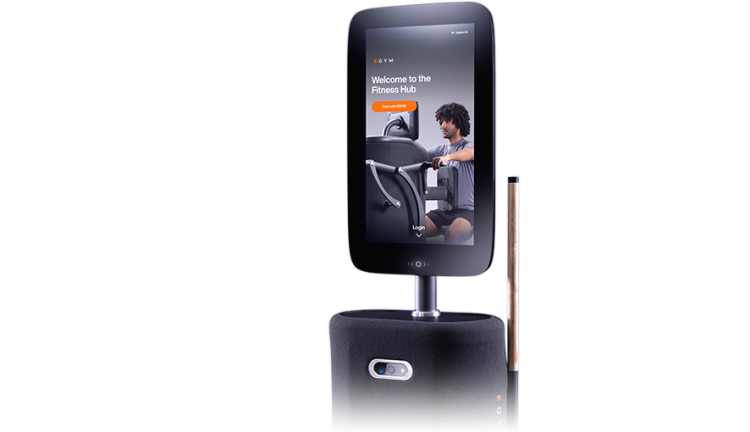 Discover More Smart Workout Solutions