Boost Your Business With EGYM eco
Calculate your expected return on investment when you decide to invest in our certified refurbished machines from EGYM eco.
Discover it Yourself!
Adjust the new member membership fee, how busy your gym is, and the number of machines to see the effect that working with the EGYM Experience in your facility can have on your business.
Calculate Your Break-Even and Return on Investment
Our deep experience lets us make confident assumptions about the impact the EGYM Experience can have on your business.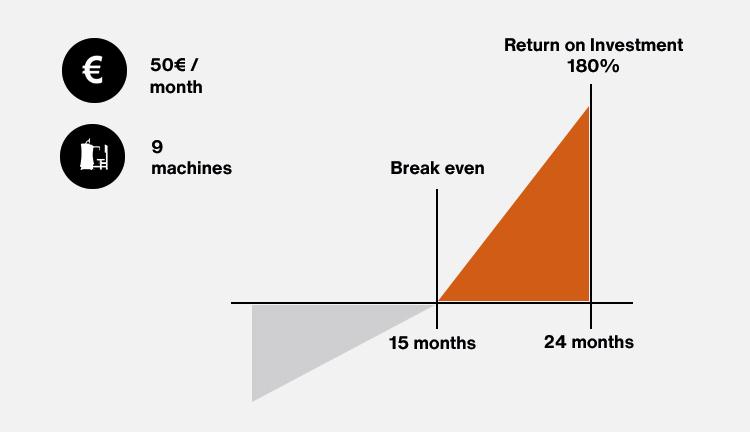 Let's Have a Look at an Example
e.g. 50€ per month avg. membership fee, an investment into 9 machines, and a gym that's exactly average in how busy it is. The investment breaks even after just 15 months. After two years, the ROI is at 180%. This is a highly profitable investment, not only paying back quickly but also yielding substantial gains after only two years.