EGYM Cloud: Product Updates
EGYM Cloud Updates
This is an overview of all product updates of the EGYM Cloud.
2023 - Q2
Benefit: After completing a Smart Cardio workout, your members' accumulated activity points and current activity level are shown on the cardio machine's display. This is an additional incentive and motivates for the next training sessions.
Value: This improves the interaction between your Smart Cardio devices and your Branded Member App and enables members to have a consistent cardio user experience across different products in your gym.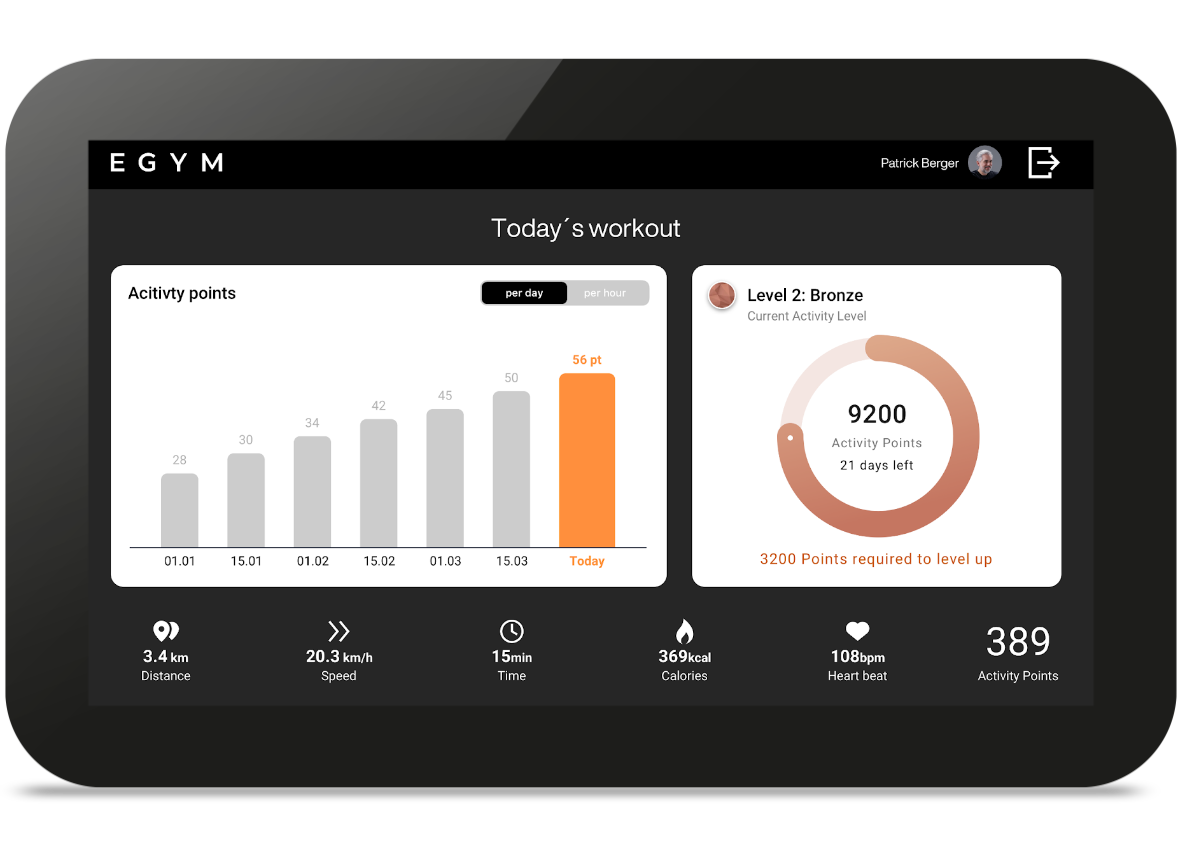 Activity Points on Smart Cardio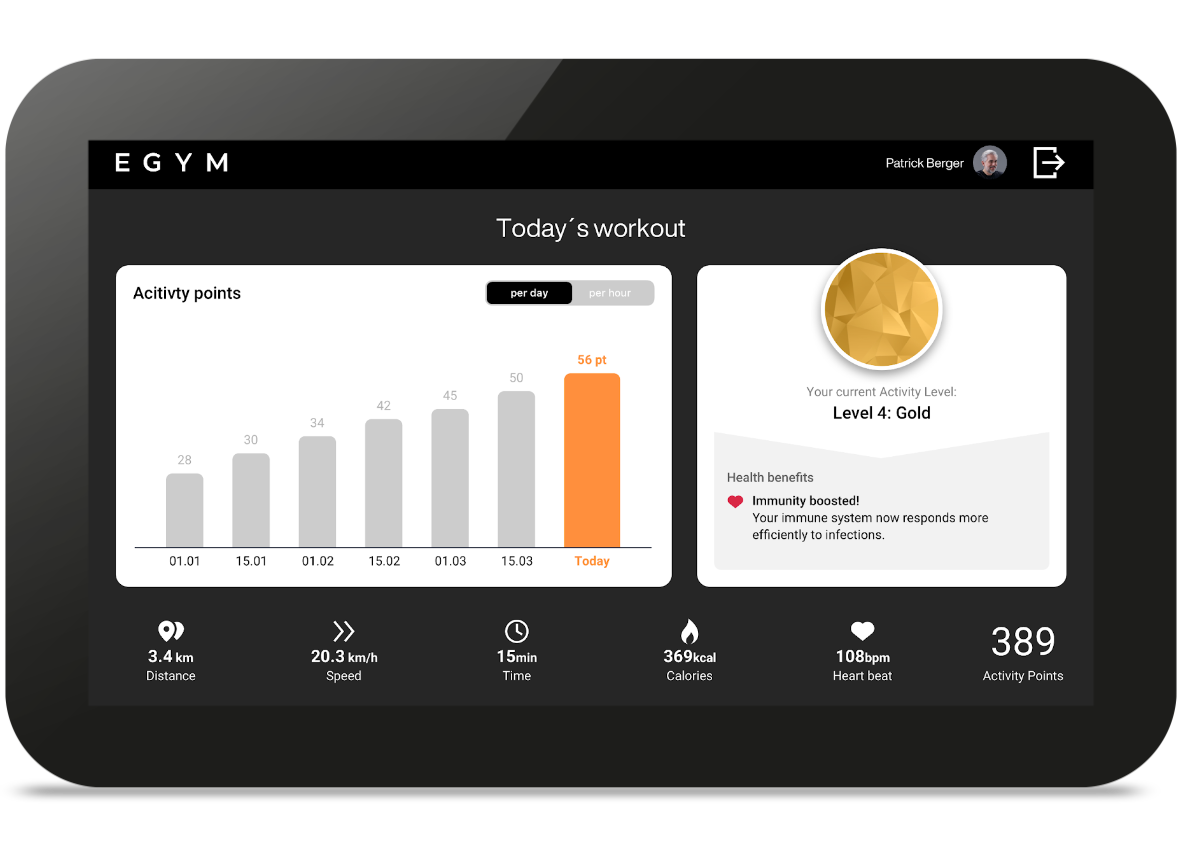 Activity Level on Smart Cardio
2023 - Q1
Benefit: The popular Sprint 8 high-intensity training programme on Matrix cardio machines can now be used and results saved after logging in to Smart Cardio. 

Value: Members can switch to the Matrix user interface after logging in to Smart Cardio and complete the popular Sprint 8 workout programme. The results are automatically saved in the member app after finishing the workout.
2022 - Q3
Benefit: EGYM ID can be used across the gym for all login activities. 
Value: With EGYM ID, members only need a single login credential to log in to all products and services across the entire club, from fitness equipment on the training floor to web content, apps and 3rd party services. This technology allows you to offer a seamless member experience across your entire club. 

*Note: This service is currently only available for Enterprise customers. 
2021 - Q4
We have added the following new partner integrations to the EGYM ecosystem:
MoSo Club
Paramount Acceptance
Click here to get all details about the functionality of each integration partner.